Charming house with pool just minutes from José Ignacio
Maldonado | Arenas de José Ignacio
A couple of kilometres from José Ignacio town and just metres from the sea, this fantastic two-storey property sheathed in stone and wood stands on a 1,700m plot. The ground floor comprises living and dining room, spacious play room, fireplace and bar. The first floor consists of the master suite with large windows providing natural light throughout the day and two bedrooms sharing a full bathroom. The semi-landscaped garden blends in with its rugged surroundings and there is a large BBQ and swimming pool offering memorable holidays.
Maldonado | Arenas de José Ignacio
Comodities / Services
Bedrooms

3

Dorm. servicio

Si

Bathrooms

4

In suite

1

Sea distance

600 mts

Star

Yes

Fireplace

Yes

Garden

Yes

Backyard

Yes

Grill

Yes

Barbecue

Yes

Pool

Yes

Kitchen full

Yes

Wifi

Yes

Cable Tv

Yes

Air conditioner

Yes

Pets not allowed

Yes

Freezer

Yes

Dish washer

Yes

Kettle

Yes

Bedding & towels

Yes

Parking

Yes
Propiedades relacionadas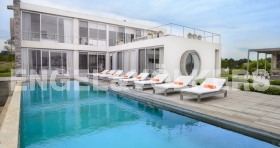 Maldonado | Arenas de José Ignacio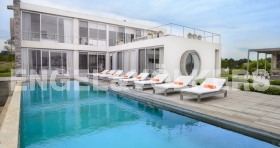 Maldonado | Arenas de José Ignacio
Los precios son a modo de referencia y dependen en muchos casos de: la cantidad de ocupantes, la cantidad de días y las fechas que desee alquilar.
Para todos los casos se solicitará una garantía de por lo menos 20%.
Los datos expuestos son ofrecidos por terceros, meramente informativos y se suponen correctos. Nuestra empresa no garantiza su veracidad. La oferta se sujeta a errores, cambios de precio, omisión y/o retirada del mercado sin aviso previo. Los gastos de comisión ascienden al 10% + IVA (22%) (si correspondiese) del valor por el cual se realice la operación siempre que sea menor a 12 meses. En el caso de contratos anuales, la comisión asciende a un mes de alquiler + IVA (22%).